The OBi2xx Series Universal VoIP Adapters are targeted at Internet phone service providers world-wide. Their innovation and sophistication in the areas of speech technology, voice traffic prioritization, call management and ease of set-up are catalysts that ignite excitement among consumer and small business users who want the best product for their VoIP communication needs. In addition to its impressive list of voice features, the OBi2xx series also supports T.38, an essential feature to ensure reliable faxing over SIP trunks.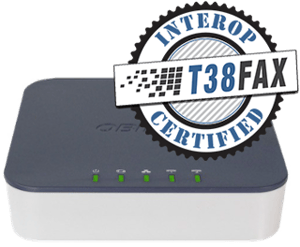 We are pleased to announce that we have successfully completed interoperability testing with Obihai's OBi2xx Series Universal VoIP Adapters. The two devices in this series, the OBi200 and OBi202, have followed in the footsteps of the OBi5vs series that we certified in September by performing flawlessly in the face of our extensive fax torture tests. We found the OBi2xx series to provide the service, stability, and reliability that we demand, and our customers have come to expect.

The OBi2xx series allows service providers and small businesses alike to bring a cost-effective and easily deployable solution to the table. A typical challenge when deploying VoIP infrastructure is providing a stable, reliable solution for fax. Together with the OBi2xx series adapters, our Power-T.38 Fax over IP service solves this challenge, while providing dramatic cost savings when compared to traditional analog circuits. For small businesses or service provides using premise-based open-standard platforms (Asterisk, FreePBX, etc.) the OBi2xx series also works well in T.38 pass-thru mode. This allows you to connect analog fax machines to existing VoIP infrastructure without compromising on reliability. These devices, as well as other Obihai products, are available on our Telephony Depot website.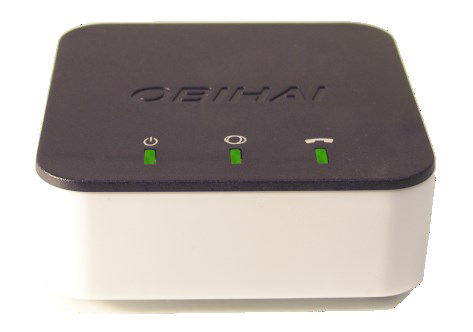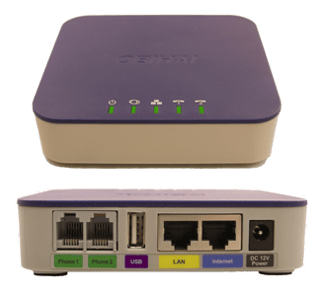 Pictured Left: OBi200, Pictured Right: OBi202 (Front & Back)
To learn more about the OBi200 & OBi202, visit our Obihai Central page that contains information about Obihai's VoIP adapters and their interoperability with our T38Fax.com service. You can also find our complete configuration guide for the OBi200 & OBi202 adapters below:

As always, should you need assistance configuring your device(s) to work with our T38Fax.com service, feel free to open a ticket and our engineering team will be sure to assist you.
If you're interested in learning more about our certification process, or if you're a manufacturer who may be interested in having your devices certified, please visit our Online Inquiry form.
Full technical information on the OBi200 & OBi202 series VoIP adapters can be found on the manufacturers page. Interested in trying out our Power-T.38 service? We invite you to evaluate our service with a no-obligation, 30 day trial and see for yourself how our high quality fax-optimized network, professional support and competitive prices make an unbeatable combination.