Guest author, Natalie DeCario, is the Marketing Manager at VoIP Innovations, a wholesale VoIP provider that specializes in providing Origination, Termination, E911, Hosted Billing, Fraud Detection, and an End User Portal.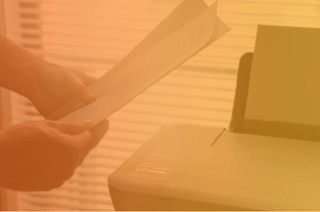 Some will argue that the key to an ITSP's (Internet Telephony Service Provider) success is to add the combination of choice, automation, and control to their business strategy. This is especially important when trying to reduce the time it takes to keep up with the clerical, yet necessary tasks such as billing customers, porting DIDs, and originating and terminating DIDs. While these tasks keep an ITSP afloat, they are also causing owners to slow down their operations and over clutter their agenda with tactical efforts that take away from strategy and bottom line.
Fortunately, VoIP Innovations has created a platform that allows ITSPs to use technology to receive the choice,
automation, and control they've been looking for to regain peace of mind while running their business.
We do this through our industry leading BackOffice platform, Titanium III. At VoIP Innovations, we provide Wholesale VoIP origination and termination services, as well as hundreds of thousands of DIDs and E911. Take a look around our Extended DID Inventory where you can choose DIDs from areas that you might not have had access to before. Choose from dozens of industry leading carriers with our carrier ranking system for full transparency. This inventory includes customizable DIDs with the ability to add or remove features in real time!
Adding to our list of solutions, we're most excited about our Fax over IP (FoIP) product. We've upgraded our FoIP product through our partnership with T38Fax, implementing their expertise and service into our Fax offering. T38Fax has a multitude of features that have made our service superior. One of these features is Error Correction Mode (ECM), which automatically detects errors in the fax transmission process caused by line noise. T38Fax has helped us increase our fax completion rate over our fully redundant network. These adjustments enhance the performance of our fax transmissions. The VoIP Innovations solution, combined with T38Fax's fax-optimized SIP trunks, will offer exceptional FoIP service.
T38Fax has augmented our existing services, making our entire product offering a cut above the rest. Add this feature to our 8,500 rate centers, unique suite of tools, brandable End User Portal, flexible account notification system, and fraud detection alert system and your ITSP will be equipped with a platform progressing you and your customers like never before.
Have we piqued your interest? Now's the time to explore our broad list of features and solutions to better your VoIP Wholesale business today. Enjoy our partnered T38Fax FoIP service along with other services on our fully redundant network today with a 14-Day Free Trial. Even better, we're offering free porting in the month of July for local DIDs! Don't forget, Toll-Free DIDs are always free to port to us as well. Bring along your own DIDs as you join the VoIP Innovations BackOffice platform and family!