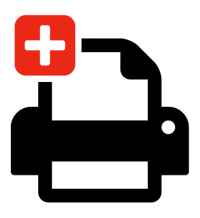 Is T.38 Fax Over IP (FoIP) causing you headaches? Are you experiencing surprisingly poor fax performance after converting/upgrading to SIP phone service? Can't find the source of your troubles? We feel your pain, we really really do. The good news is that FoIP doesn't have to be a nightmare and in fact, when done correctly it can be just as reliable as faxing over traditional phone lines.
As you may already know all too well, there are many places a T.38 implementation can go wrong. It could be an issue with the underlying carrier, the equipment, a firewall, the fax software itself, or even the settings used during configuration. With so many moving parts the failures you're experiencing can seem unpredictable, .... random even. That's where T38Fax's experienced support engineers can help. Our motto is science, not superstition, and we're in the myth busting business.
If you have the time to explain your FoIP problems to us, we have the time to give you some quick tips on what to try next. For a limited time we're offering a completely free, no obligation phone consultation with one of our fax industry experts. Our engineers (not sales people!) will listen to your T.38 problems, offer advice and help you better understand and track down the source of the issue.
You've got nothing to lose but frustration. Click on the link below and sign up for your free consultation now!