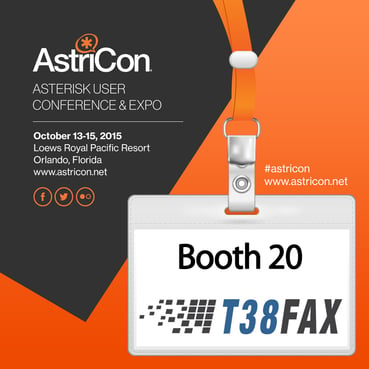 Asterisk is the world's most widely adopted open source framework for building communications applications. It has been disrupting and redefining the telecommunications sector since its introduction in 1999. We're very familiar with the power of open source telecommunications software via our work with HylaFAX, and we saw so much potential in Asterisk (and the SIP and IAX-based open telephony movement in general) that we launched our Telephony Depot business unit to cater to that market. It should come as no surprise, then, that our Power-T.38 SIP trunks were engineered with Asterisk in mind, and that Asterisk in its many forms appears prominently on our list of approved/compatible T.38 Fax over IP (FoIP) implementations. Our Asterisk Configuration Guide contains a wealth of information and advice for configuring Asterisk to work with your Power-T.38 fax-optimized SIP trunks, and our support engineers should be able to iron out any problems you do encounter.
The Who's Who of the Asterisk ecosystem gathers once a year at AstriCon. Celebrating its 12th year, AstriCon remains the longest-running conference devoted to Asterisk, and brings together the world's open source enthusiasts – from code developers and Asterisk integrators, to service providers and enterprise IT professionals – who all share an interest in Asterisk. We're excited to announce that T38Fax.com will be exhibiting alongside Telephony Depot (an Astricon Gold Sponsor) in this year's sold-out Vendor EXPO. Visit our display in Booth 20 (map) to learn how our unique fax-optimized SIP trunks will solve your fax headaches, and qualify for a special in-person, Astricon-only free trial offer.
Claim your free Astricon Expo pass, on us!
As sponsors of this year's Astricon, it's our pleasure to invite you to attend the show as our guests, completely free of charge. Click on the banner below to qualify for an unlimited number of free Expo passes, which entitle you to:
All Keynote Presentations
Unlimited Access to Exhibitors
Networking Receptions
Free Workshops
Onsite Giveaways
(Note: Does not include access to conference sessions or meals.)